CLSpotter – Version 1.21
I'm a big fan of Club Log. When Michael announced that he was to provide access to the spots as well as a users DXCC matrix, I couldn't wait. So here we go.
CLSpotter is a spotting program that users your Club Log account to filter internet DX spots. This version is free, and will also be integrated shortly with Win4K3Suite allowing point and click QSY's to the spots both from the table and the panadapters.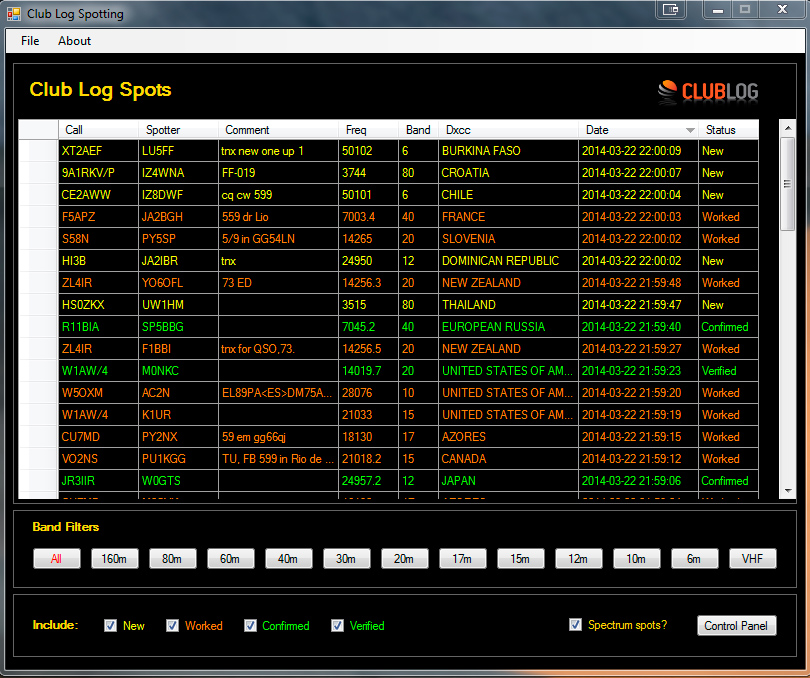 Note: Uninstall any previous versions using the control panel. Download the ZIP file, extract the files into another folder and run "Setup". 
New in Version 1.21
Fixed: Regional settings for decimal points.
Fixed: Some corrupted callsigns for the initial DX spots.
Added the ability to use a user defined cluster
Program now keeps it's window size on exit.